Shirt 4: Released to Peter Madden
Shirt 4 traveled via US Global Priority Mail to Victoria Munro's parents in Auckland, New Zealand from San Francisco, CA on September 4, 2002.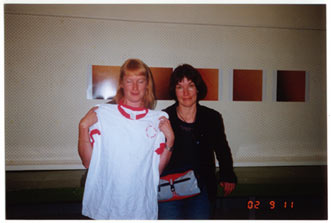 Victoria with sister Leisa Manetto at "my show with austrailian artist Kyle Jenkins titled Victoria Munro, arsing around with Kyle Jenkins." opening in Room 401 gallery in Auckland, New Zealand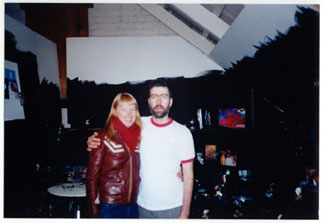 Victoria and Pete in his studio Auckland NZ
one week later in Peter's Studio where I passed the shirt on to him.
Malcolm Deans and Peter Madden with the beard at Room 401 gallery opening.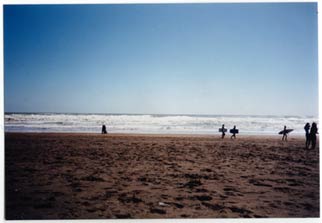 Local W.Z. Beach